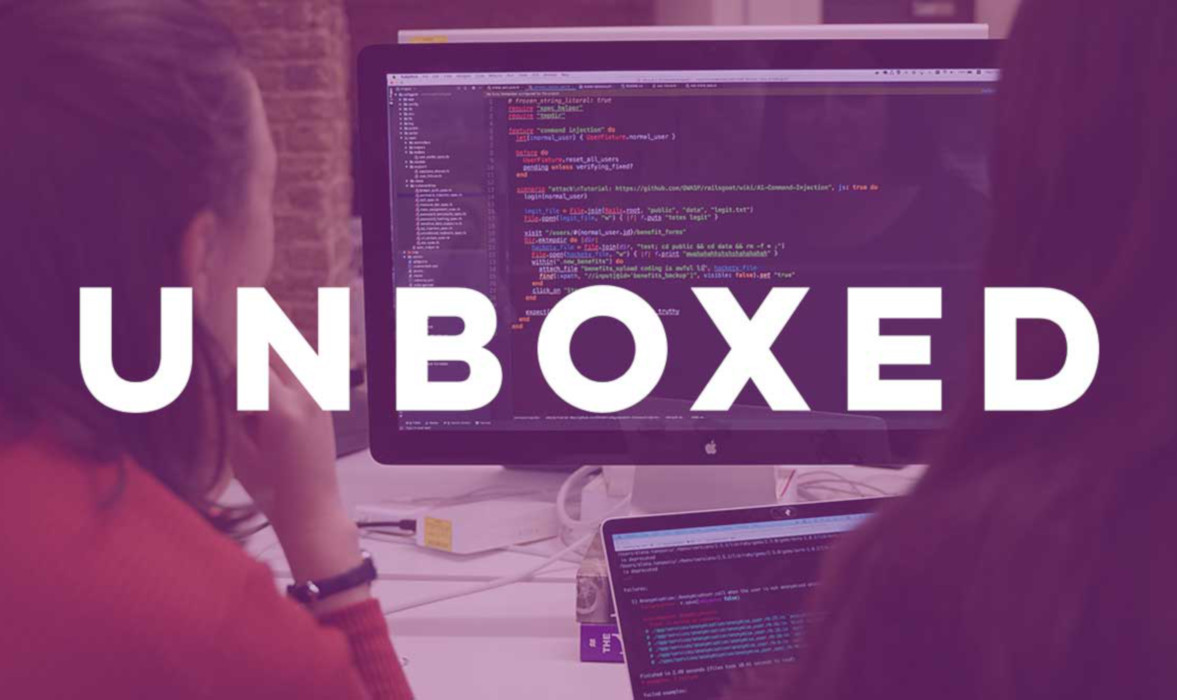 Building in-house agile, user-centred capabilities: from local authority New Media Officer to User Researcher (part two)
Dawn Turner and Graeme McCubbin
July 5, 2022
In part one, Dawn shared the very beginning of her experience of transitioning from a Senior New Media Officer within a local authority to becoming an experienced User Researcher, now working as part of an agile, multidisciplinary team delivering user-centred products and services.
In part two, Dawn shares tools and techniques, her biggest challenges faced, and the reality of going solo in this new role.


Tools and techniques that I found useful
Having mentors from the Unboxed team was one of the most useful things. I'd never had this before. Having that person sit next to you, side-by-side, and you being able to see, and experience how they do things. Even now, when I look at a lot of the techniques that I use, I think "That's the way Martyn would have done it" or "That's how Boris would have done it", and still always revert back to that.
These were things that I couldn't have learned in books. If I'd read about all of these techniques, I'd never have known how to do them. Especially when I got into the phase of running workshops. Boris had a set of steps for delivering workshops, and I was able to take these steps and continue to use them, even when the Unboxed team had finished their part of the project. It gave me a set of templates to continue working with, and that I'd had the experience of using, which was very helpful.
Working with the agency team side-by-side, as a single team, and working on-site together at the council was the best approach for me. Because we were all working on-site, we were seeing each other every day. We built these relationships, where it felt like we had each other's back. If I were to take on something, such as a workshop, and if I stalled on anything, or was asked a difficult question, I knew that I always had Boris or Martyn there to support me.
I also felt able to make mistakes, which is one thing that I'd tell my younger self. You can make mistakes. You're learning, and you can't be expected to do it the first time. This was the main benefit for me. I felt supported, and didn't feel alone.
Even when travelling on a bus with someone from the Unboxed team around the borough to go and interview a resident, we'd talk on the journey about both the project, and random things, which felt like the full 360° support package.


My biggest challenges
It was all new. Not just to me, but to the council too. It can be difficult for some people to accommodate change when it's so different to how they've always done things, particularly with new ways of working. It can be scary, and you have to be able to build trust.
Confidence was something for me. If a senior manager hadn't replied to an email, I was encouraged to go up to that senior manager's desk and talk to them. It was having the confidence of going up to them to ask a question, when I'd never thought I could do that before. I'd almost become this person at the bottom, and it was hard to break that ceiling.



My learning journey throughout this experience, and how I was feeling at each stage.


Having the confidence to talk the talk. Although I'd understood it, and agreed, and was fully supportive of agile and user-centred methods, when people are questioning it, you can put doubt in your mind. Suddenly you can think "I can see why they're thinking this". I would almost revert back to my old ways, which Martyn would call me out on. He encouraged me to be less negative, and keep thinking outside the box. It was really difficult to break this old mindset, and continue saying "We can do anything".
While learning on the job was great, it was so much to take in. The only way to learn it was to do it. It wasn't a case of learning a little bit, and leaving it there, you had to fully get involved. I often used to think to myself "I can't do this", but looking back, I'm glad that I did, because I could.


Experts had left, I am the new expert: going solo
Eventually when the budget ran out, we wrapped up the first phase of work, and the Unboxed team gradually cycled off the project. We then started on new projects, and continued where we'd left off on existing ones.
In my mind, I knew what I needed to do, as I had the steps ingrained in my mind. I knew I had to do the interviews, and the synthesis, as that's what I'd been doing. I loved that I had a discovery process set in my mind because, as it was all still new, I didn't want to stray too far away from it, so I used the formula that we'd been using.
The obvious difference this time was I didn't have the support that I'd previously had, and the other person in the room. I just had to step up, look confident, and trust myself. Before running a workshop, I'd prepare by setting it all up in the room, making sure everything was in place, and rehearsing to know how to go from one step to the next. I'd also think about all the things that I could be challenged with that I'd been challenged with before by other teams.
I had no idea what might be thrown at me, which is why my anxiety levels were so high. I hoped I'd done enough relationship building with the teams that we were going to be working with so they felt a bit more "on side" before I stepped into the room.
It was very much trusting myself with what I was doing, especially with workshops. I had the slides that we'd used for previous workshops, I knew what I needed to get out of it, and I had to predict what attendees might say. After the session, I'd come out of the room very hot and stressed as, even at that point, I was still doubting myself and asking "Have I got what I needed?" because I didn't have that other person to ask anymore. I had to trust that what I was doing was the right thing. Even though it was still a positive experience because I was "doing" it, I still had my doubts, but I felt so much better than I did a few months prior.


In part three, Dawn reflects on her lightbulb moments, what she would tell herself then, now, and how this experience has changed her professional career.