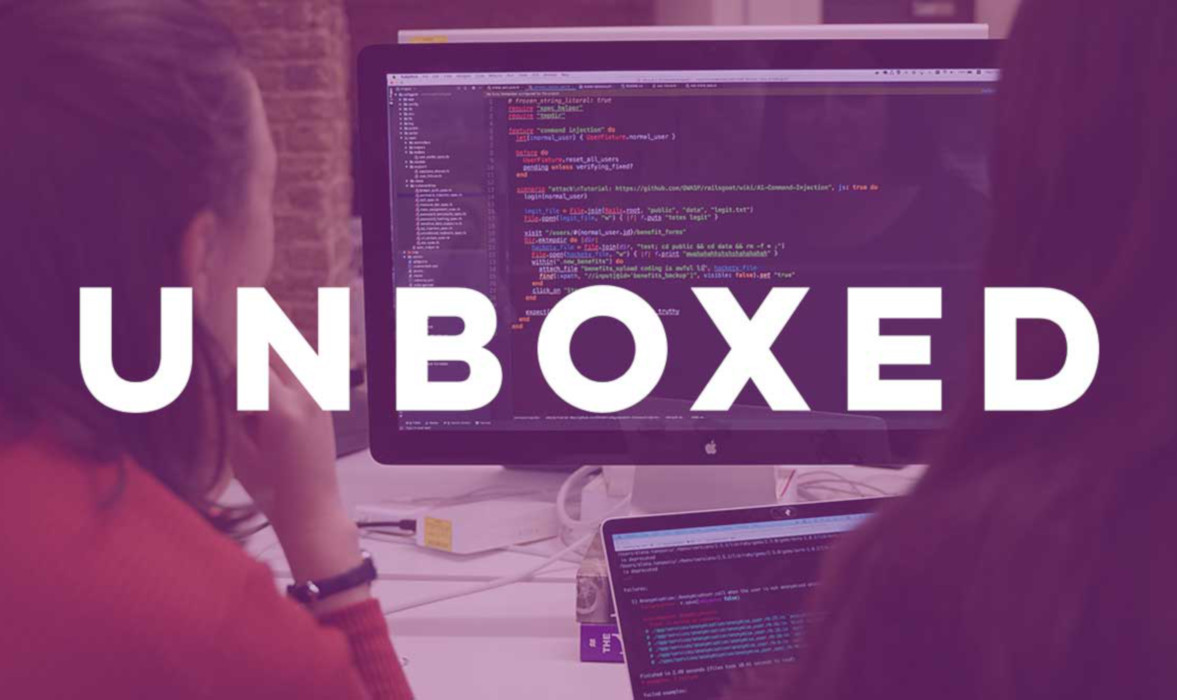 Unboxed Roundup: our links for w/c 5th January 2015
Murray Steele
Jan. 9, 2015
Welcome to 2015! Here's what we've been thinking about over the festive period:
Interviewing Scrum Masters - Carlo
http://news.dice.com/2014/09/04/3-interview-questions-scrum-masters/
A nice article on what to ask Scrum Masters in an interview and why you should ask those questions.
This. Is. Just. Crazy. - Attila
https://github.com/geelen/djgif
A DJ using Ableton Live, a huge bundle of MaxMSP emitting a UDP stream of beat information (courtesy of the immensely pro Cade), a UDP ➝ WebSockets server, and DJGif pulling hundreds of GIFs off various Tumblrs to beatmatch on two projectors makes for a hell of a good show.
There's also an image at: http://glenmaddern.com/articles/javascript-in-2015
A great place to work can't be found on lists - Tom S
http://dealbook.nytimes.com/2014/12/19/a-great-place-to-work-cant-be-found-on-lists/
A short article about why the "best places to work" often aren't. It's all down to creating a work environment that "enables and encourages all employees to regularly refuel and renew themselves, both on and off the job."
The state of JavaScript in 2015 - Tom S
http://www.breck-mckye.com/blog/2014/12/the-state-of-javascript-in-2015/
Jimmy Breck-McKye writes his opinions on the churn rate of JavaScript frameworks and technologies. It's worth reading the some of the comments on the article to see other's opinions too.
The biggest single day crowdsourced timelapse - Tom S
40 photographers come together to capture a single day of life in London.
How To Hack Your Home. - Dom
http://www.bbc.co.uk/iplayer/episode/b04w84yp/royal-institution-christmas-lectures-2014-sparks-will-fly-how-to-hack-your-home-1-the-light-bulb-moment
Inspirational, thought-provoking hacking experiments using items in the home.
CSS as it is written - Gavin
http://reports.quickleft.com/css
This survey downloaded CSS files from over 8,000 domains and aggregated some data about how CSS is being used and written.
A spot of Friday fun
Carrie: http://gabinaureche.com/TheaterJS/