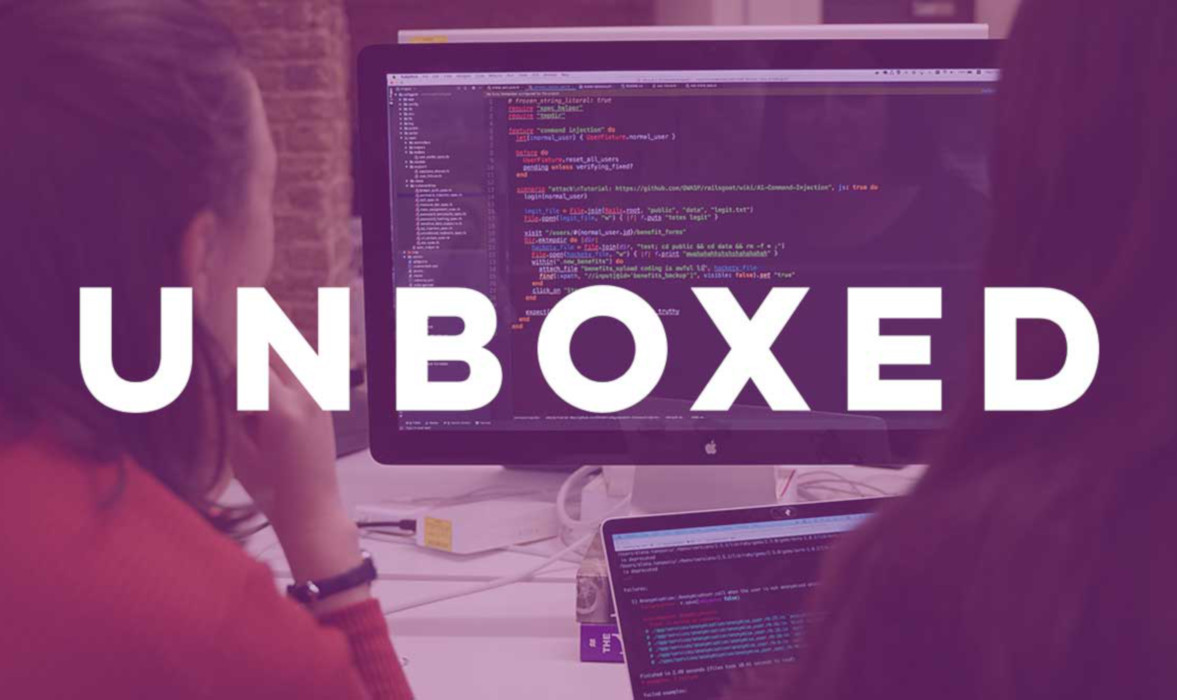 Unboxed Roundup: Our links for w/c 30th November 2015
Murray Steele
Dec. 4, 2015
Onboarding - Claire K
http://blog.fogcreek.com/how-to-onboard-software-engineers-interview-with-kate-heddleston/.
This interview about onboarding Techies makes me so happy. Kate Heddleston talks about the importance of engaging engineers in the very early days and establishing "reliable independence" through sensible mentoring pairings. These are some of the pains that we are coming out the other side of at Unboxed and why I get up in the morning to come in.
I did not know much about Kate so I had a look for her on the world wide webisphere ...
"Titles I've held in the past include Head Mugwump, Software Princess, Software Warrior Princess, Junior Software Engineer, I'm Kind of Okay at this Software Engineer, Senior Software Engineer, Marketing Intern, and Coach Kate. "
Kate, this Gardener loves you a little bit more.
Just when you thought you were safe via your VPN - Jon N
https://www.perfect-privacy.com/blog/2015/11/26/ip-leak-vulnerability-affecting-vpn-providers-with-port-forwarding/
Perfect privacy another VPN service uncovered a vulnerability with a number of providers that offer port forwarding, even if you aren't using this feature yourself, in summary though check your own VPN provider to see if they are affected/and or have patched an update.
What a load of Raspbian Pi... - Jon N
https://github.com/RPi-Distro/repo/issues/6
... well its not a lie, but if you are running a Raspberry PI with Raspbian OS and using the default ssh generated host keys generated at boot time, you might want to regenerate them as soon as possible, as they're likely predictable.
https://www.raspberrypi.org/forums/viewtopic.php?f=66&t=126892
The above raspberry pi forum link describes the problem, and states how to regenerate them if you haven't already with ssh-keygen. Its a little interesting read around /dev/random and how entropy is built, and lead me onto http://www.2uo.de/myths-about-urandom/. Enjoy...
Track of the Week - Carlo K
Long before Blackhole Sun and that amazing video put them on the map, Soundgarden were churning out Led Zeppelin riffs in weird time signatures with lyrics that were quite amazingly at odds with the usual macho posturing. I got to visit the eponymous garden when I lived in Seattle between 1998 & 2000. It is quite the interesting place, with a weird wind-driven sound sculpture that is probably quite the place for a bunch of stoned musicians to hang about in (a pity I was allergic to the bullrushes that grow there).
Holy Water is probably my favourite of my favourite Soundgarden tracks just because you can almost hear the drums howl in agony as Matt Cameron spanks them.