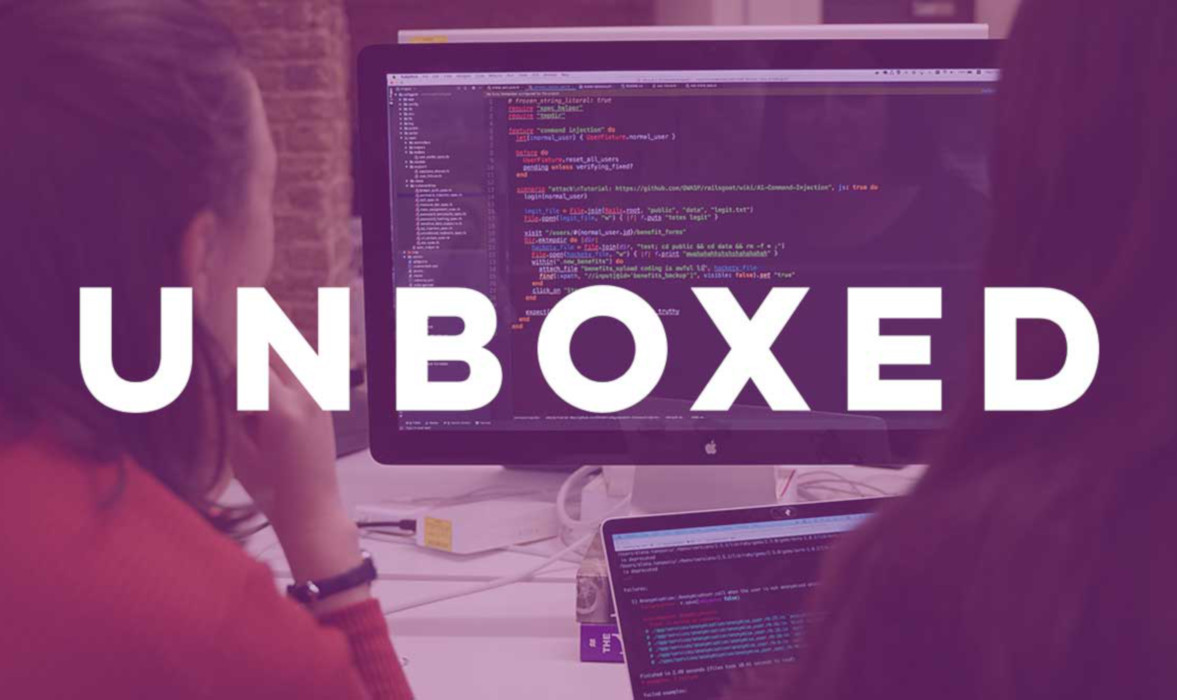 Unboxed Roundup: Our links for w/c 25th July 2016
Murray Steele
July 29, 2016
Was Waterfall misunderstood? - Alan T
https://pragtob.wordpress.com/2012/03/02/why-waterfall-was-a-big-misunderstanding-from-the-beginning-reading-the-original-paper/
Why Waterfall was a big misunderstanding from the beginning – reading the original paper
CSS at BBC Sport - Tom S
https://medium.com/@shaunbent/css-at-bbc-sport-part-1-bab546184e66#.ervxw7zbl
An broad overview of the (visual) front end process that the BBC follows. A very interesting read after recently discovering Harry Robert's ITCSS methodology, so I was delighted to see this was baked into their process after Harry introduced it first to the team in 2014.
Mac image compressing app - Tom S
https://imageoptim.com/mac
Often I find myself opening up Photoshop just to compress an image which seems like an overkill and Preview isn't quite fully equipped for the job. This little application, ImageOptim, which is just the right middle ground, is a fantastic free app. Best of all is that it can handle bulk image compression in a simple drag and drop interface.
Flynn platform-as-a-service releases v1.0 - Tom R
https://flynn.io/blog/one-point-oh
For deploying twelve factor applications in a highly available fashion in production, there's really only two current contenders; kubernetes and marathon/mesos. But not anymore!
Flynn, which I've been keeping an eye on for a while, has just released its first "production ready" version, allowing buildpack ('git push') style and docker push deployments of twelve factor applications.
It includes routing, service discovery, high availability/autoscaling and crucially, it also supports native database appliances as part of the platform. Definitely a system to watch and look very closely at for your next platform.
Professor Frisby's Mostly Adequate Guide to Functional Programming - Charlie E
https://drboolean.gitbooks.io/mostly-adequate-guide/content/
I've been reading this over the last two weeks, so far it's been a good introduction to functional concepts that didn't sink in when I'd covered them in the past. It uses Javascript and Ramda library for the examples which are easy to test out here in a browser here: http://ramdajs.com/repl/?v=0.21.0
http://www.theverge.com/2016/7/17/12208802/animated-movie-gifs-classic-art
Amazing gifs of famous scenes from some of my favourite movies. Little balls of delight.
Track of the Week - Shirin U
Aaaand it's Friday. The sun is playing hide and seek but I'm sure a bit of Sigala Easy Love will help make your head bounce left to right and your toes do a little wiggle! Enjoy!