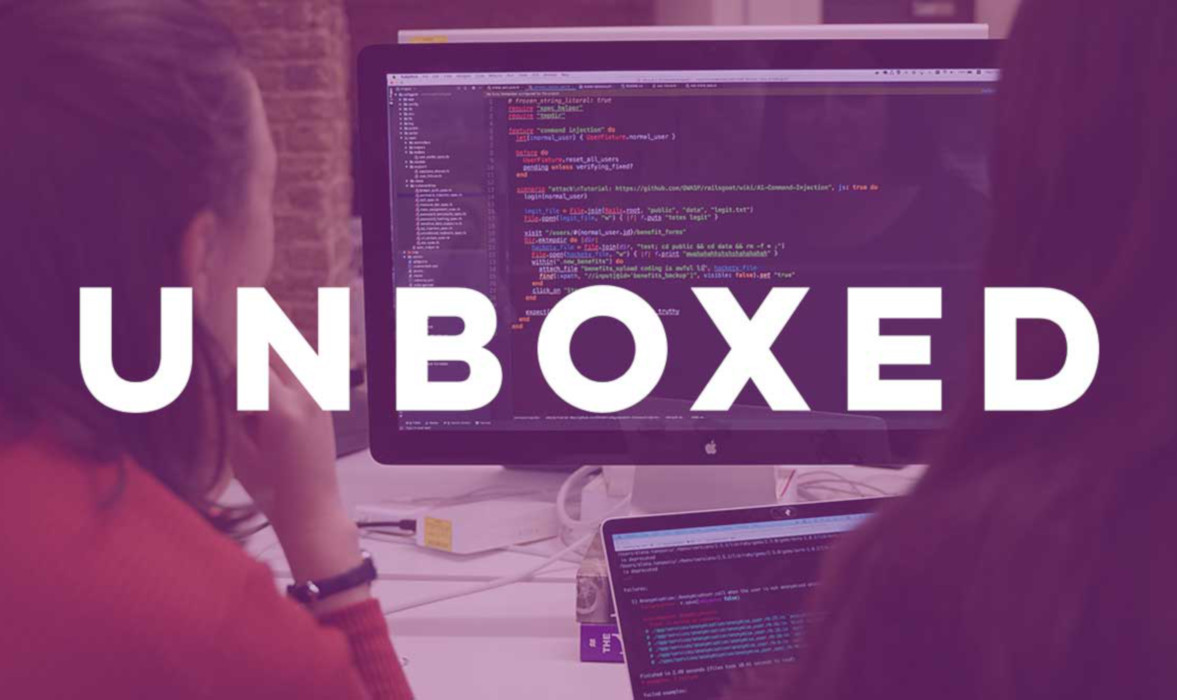 Service Design in Government Conference Highlights 2021
Jo Oliveira, Martyn Evans and Kassie Paschke
Sept. 27, 2021
On the 16-17 September 2021, 450 participants gathered for the much anticipated Service Design in Government 2021 conference. SDinGov has earned itself a reputation of high-quality peer-to-peer learning, collaboration, creativity and the creation of a space within which genuine connections can be fostered. Despite the challenges of needing to capture this same ethos within the constraints of remote conferencing, the organisers did a phenomenal job. "It's been a challenging 18 months" organiser, Sophie Dennis, opened the conference with, "but one of the benefits is that the pandemic has brought together speakers who otherwise would not have been able to attend." We were proud sponsors of this year's conference and it was an honor to associate with authentic dedication to "Diversity and Inclusion" reflected by the range of speakers, the range of topics and the sincerity with which they were delivered. Some of the attendees from Unboxed included: Jo, Martyn and Kassie - here are some of their thoughts and reflections...


Image by SDinGov 21


Jo
The conference was so impactful - all the sessions I attended were delivered with such passion, care and humility, which is amazing to see across the whole SD community. I'd like to mention one particular case study presented by George Despotidis and Greg Winfield from the London Borough of Waltham Forest that really inspired me. Talking about a 'hybrid design approach' to provide on-the-ground services at the start of the pandemic, they really brought home the challenges of rapid delivery outside of a "nice controlled environment." Regardless of so many unknowns - and of course on top of their own worries, fears and emotions - the team acted immediately by engaging with different groups, setting up a Citizens Panel and going on to develop their Stay Safe Champions initiative. Drawing on community volunteers and continually evolving the service with insights and data, they were able to make sure people most at risk got help when they needed it most. Their intensely local approach made a massive difference, developing a process that enabled them to quickly assess impact and keep people safe. Which for me epitomises Service Design at it's best!


Image by Waltham Forest Council


Martyn
Despite the great efforts of the organisers to create opportunities for online interaction, which were really appreciated, I personally struggled to take advantage of them, and longed for the chance encounters and one-to-one conversations I've always enjoyed so much at SDinGov. It's so much easier to shut out the day-to-day distractions and focus on the event when you're away from the desk, but I take full responsibility for this. I should have prepared myself better.

The talks were interesting and thought provoking with a couple of really relevant themes. The main theme was along the lines of inclusive-, participatory-, and co-design, and seemed to run through the event, I suspect "by design". We pride ourselves on a highly collaborative design practice at Unboxed but the challenge of who we design for and, more importantly, who we design with, is particularly current right now. I really enjoyed Carolina Pizatto and Amber Westerholm-Smyth's presentation of their work to explore how they could better represent their users at The Ministry of Justice, and admired the rigour with which they put together their alternative "personas". Also KA McKercher's talk was thought provoking and they provided some useful tools to explore how we might remove some of the barriers to co-design. One question for me is "how can we encourage and enable our clients to share their decision-making responsibilities not just with us as designers, but also with the people they are providing services for?" I also learnt a little about Participatory Action Design Research Approach (PADRE) from Antonio Starnino and Jennifer Wieskopf and was posed some valuable ethical questions by George Aye:


Image by George Aye at Greater Good

A couple of other things of note for me, I love the fact that Alice Whitehead and colleagues at MHCLG/DLUHC are looking at the relationship between policy and services. We've been working on an MHCLG funded project to transform Back-office Planning Systems (BoPS) and the impact of planning policy on progress is significant. Simply recognising that policy teams are delivering services and documenting those services could be a valuable step in the right direction. I also enjoyed the prototyping of physical space shared by the folks at Chemistry and the work by Koos to introduce "material-loops" into local government, which has inspired some thoughts for our own emerging product innovation programme at Unboxed.


Kassie
SDinGov 2021 kicked off for me with a powerful keynote address from Cyd Harrell titled: "From Service to Infrastructure." The talk consolidated a theory of complexity in which she drew upon her decades-long experience of service design within justice systems to demonstrate how behavioural loops perpetuated at scale can lead to institutionalized injustices (of which ecological and humanitarian crises are a consequence). This, best summarized as: "when service design fails, policy fails. But when policy doesn't support people, service design isn't enough." The next session that really stood out to me was delivered by Open Change UK and titled: "From Talking Heads to Convivial Conversations" in which Michael Press and Hazel White offered tips on how to facilitate remote workshops. Using words like "chemistry" "choreography" and "mystery" as opposed to "network" "plan" and "expectation" – they were able to demonstrate how a simple twist of language can transform boring meetings into fun and impactful engagements. The final talk that I'd like to give a shout out to here (although there were so many more that impacted me in a very big way), was delivered by Dr Angela Fernandez-Orviz who shared her "lessons for communicating Design in Public Sector." With great wisdom she called for empathy to flow between stakeholders struggling to communicate the value of "design thinking" as well as for a spirit of intellectual honesty: "Stop trying to sell design. It's bad research. Saying that design is always successful, doesn't build trust. We need to reflect reality." She then left us with a call to action: "Let's build a community of practice around design communication in which challenges, failures and triumphs can be safely shared." This is an initiative that we, at Unboxed, are very excited to take part in. All in all, the conference left me with food for thought, a sense of solidarity and much hope for a future that is brighter with Design Leaders at the forefront who inspire with their talent, humility and compassion. SDinGOV 2022 – what's next?


Image by SDinGov